Completely automated leads available now.
With our Leads the Way App, customer requests are collected and lead notifications are sent instantly to your phone! You can be at the customer's house or selling them on the phone moments after the customer has been called or get live transfers sent directly to your cell, home, or phone office.
There is no minimum purchase amount. Once purchased, leads are exclusive to you.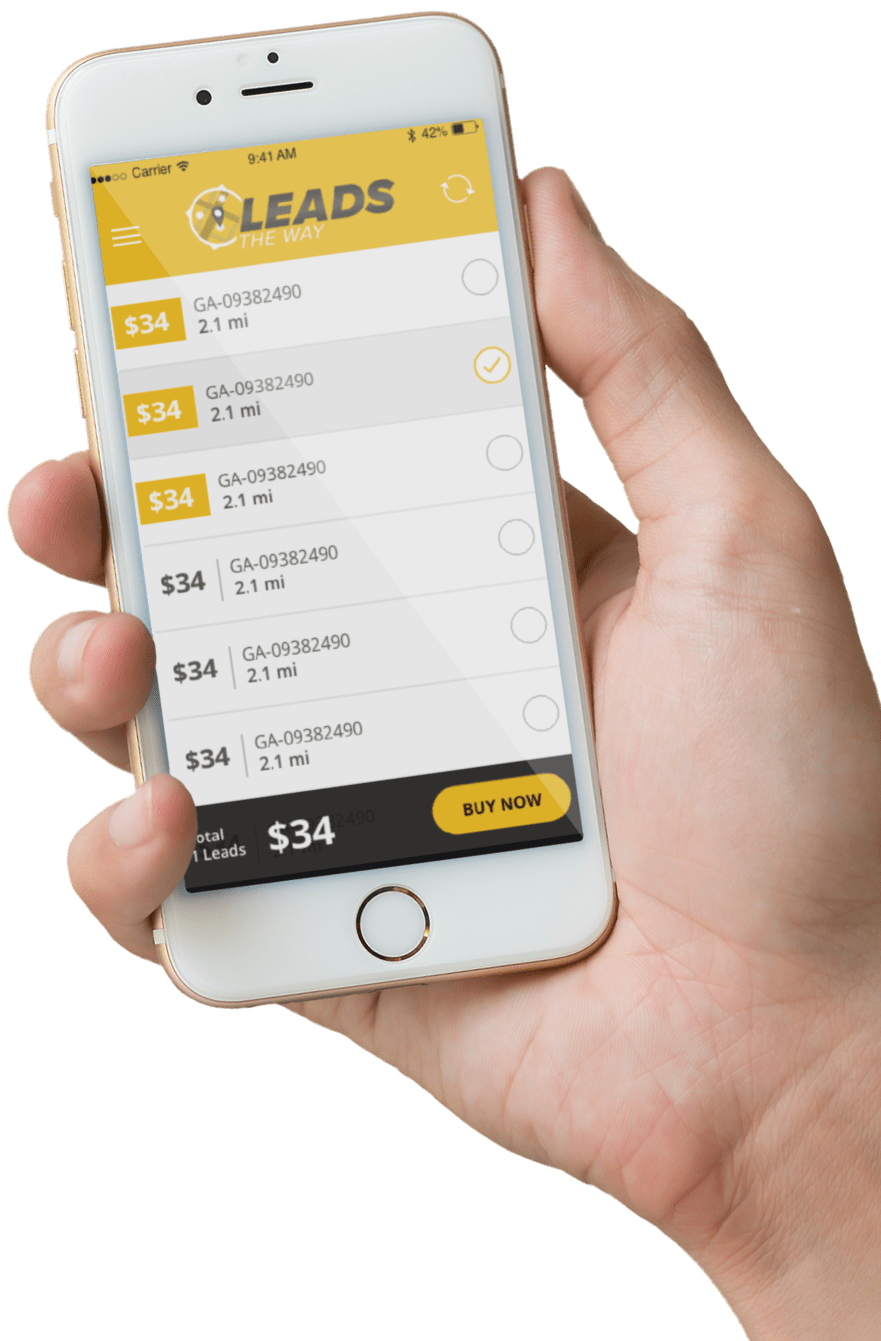 How it works.
After downloading the App, you will be able to receive lead notifications instantly to your phone with the caller's city, zip code, and distance from your location. Click to call the customer or use your phone's navigation to lead you to their address or turn on your live transfers feature to answer incoming calls in real time.